ENGLISH
Special Free Enrollment Fee Campaign
Special Free Enrollment
Fee Campaign
To celebrate the creation of our English
homepage,
we are currently offering free enrollment fee for English speakers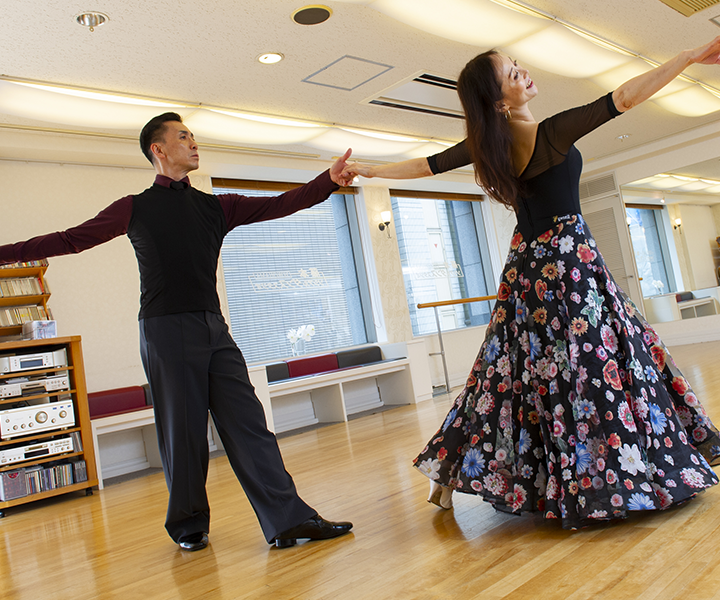 FUJIMOTO SOCIAL DANCE
STUDIO YOKOHAMABashamichi / Kannai , Yokohama
Social, Ballroom, and Latin Dances
For any ages
Welcome from Beginners to Competitors

Dancing is excellent for Health, Confidence, Self Expression, Social Life, Relaxation, and Fun!!
You look good to others, take pride in fascinating your partner,
and – most importantly – feel great about yourself as you dance.
You will be surprised at how much fun dancing lessons actually are.
You won't know what you are missing until you try it.
Please visit our lessons at any time, or a trial lesson is available.Wedding Program, and Group or On-Site Lessons can be arranged upon request.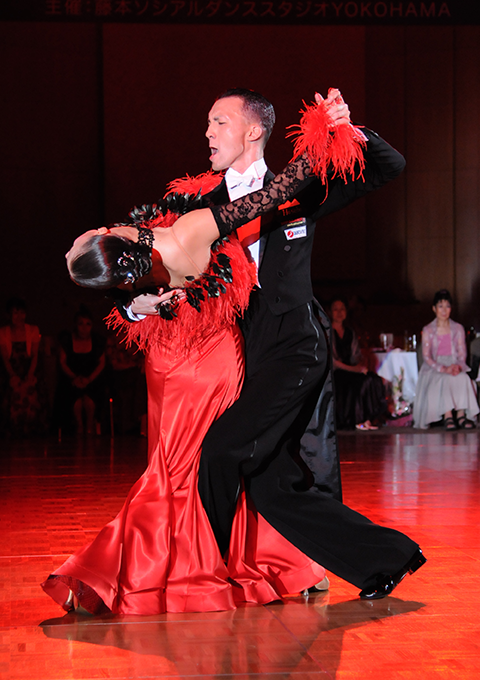 Victor Fung and Anastasia Muravyeva,
the world's second ranked ballroom dancers,
at our 7th Anniversary Party